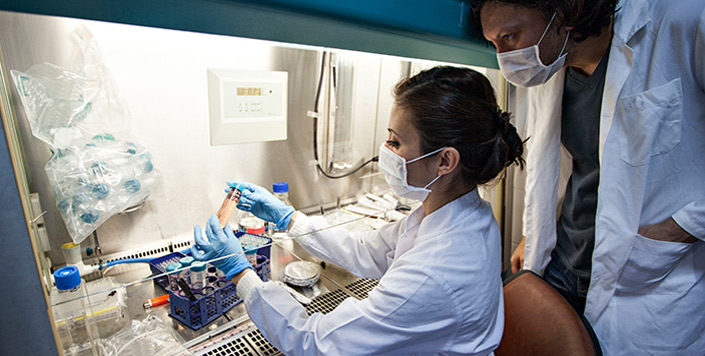 Publication Date
10-21-2022
Abstract
A woman presented at age 18 years with partial myelitis and diplopia and experienced multiple subsequent relapses. Her MRI demonstrated T2 abnormalities characteristic of multiple sclerosis (MS) (white matter ovoid lesions and Dawson fingers), and CSF demonstrated an elevated IgG index and oligoclonal bands restricted to the CSF. Diagnosed with clinically definite relapsing-remitting MS, she was treated with various MS disease-modifying therapies and eventually began experiencing secondary progression. At age 57 years, she developed an acute longitudinally extensive transverse myelitis and was found to have AQP4 antibodies by cell-based assay. Our analysis of the clinical course, radiographic findings, molecular diagnostic methods, and treatment response characteristics support the hypothesis that our patient most likely had 2 CNS inflammatory disorders: MS, which manifested as a teenager, and neuromyelitis optica spectrum disorder, which evolved in her sixth decade of life. This case emphasizes a key principle in neurology practice, which is to reconsider whether the original working diagnosis remains tenable, especially when confronted with evidence (clinical and/or paraclinical) that raises the possibility of a distinctively different disorder.
Recommended Citation
Goldschmidt, C., Galetta, S. L., Lisak, R. P., Balcer, L. J., Hellman, A., Racke, M. K., Lovett-Racke, A. E., Cruz, R., Parsons, M. S., Sattarnezhad, N., Steinman, L., Zamvil, S. S., Frohman, E. M., & Frohman, T. C. (2022). Multiple Sclerosis Followed by Neuromyelitis Optica Spectrum Disorder: From the National Multiple Sclerosis Society Case Conference Proceedings. Neurology(R) neuroimmunology & neuroinflammation, 10(1), e200037. https://doi.org/10.1212/NXI.0000000000200037
Creative Commons License


This work is licensed under a Creative Commons Attribution-NonCommercial-No Derivative Works 4.0 International License.
Publication Title
Neurology(R) neuroimmunology & neuroinflammation
DOI
10.1212/NXI.0000000000200037
Mentor/PI Department
Neurology