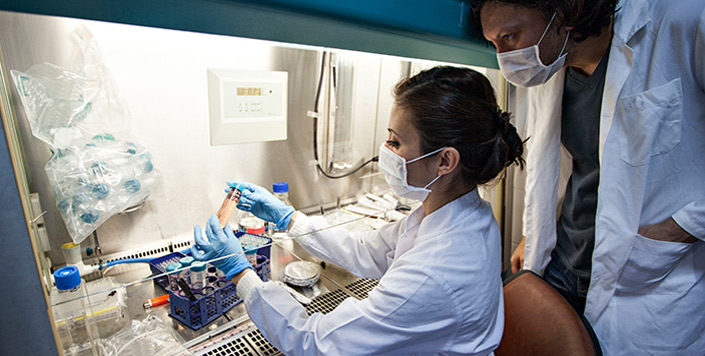 Abstract
Pancreatic cancer is the worst exocrine gastrointestinal cancer leading to the highest mortality. Recent studies reported that aberrant expression of apurinic/apyrimidinic endodeoxyribonuclease 1 (APE1) is involved in uncontrolled cell growth. However, the molecular mechanism of APE1 biological role remains unrevealed in pancreatic cancer progression. Here, we demonstrate that APE1 accelerates pancreatic cancer cell proliferation through glial cell line-derived neurotrophic factor (GDNF)/glial factor receptor α1 (GFRα1)/Src/ERK axis-cascade signaling. The proliferation of endogenous APE1 expressed-MIA PaCa-2, a human pancreatic carcinoma cell line, was increased by treatment with GDNF, a ligand of GFRα1. Either of downregulated APE1 or GFRα1 expression using small interference RNA (siRNA) inhibited GDNF-induced cancer cell proliferation. The MEK-1 inhibitor PD98059 decreased GDNF-induced MIA PaCa-2 cell proliferation. Src inactivation by either its siRNA or Src inhibitor decreased ERK-phosphorylation in response to GDNF in MIA PaCa-2 cells. Overexpression of GFRα1 in APE1-deficient MIA PaCa-2 cells activated the phosphorylation of Src and ERK. The expression of both APE1 and GFRα1 was gradually increased as progressing pancreatic cancer grades. Our results highlight a critical role for APE1 in GDNF-induced pancreatic cancer cell proliferation through APE1/GFRα1/Src/ERK axis-cascade signaling and provide evidence for future potential therapeutic drug targets for the treatment of pancreatic cancer.
Recommended Citation
Choi, Y.-D., Jung, J.-Y., Baek, M., Khan, S., Song, P. I., Ryu, S., Koo, J.-Y., Chauhan, S. C., Tsin, A., Choi, C., Kim, W. J., & Kim, M. (2020). APE1 Promotes Pancreatic Cancer Proliferation through GFRα1/Src/ERK Axis-Cascade Signaling in Response to GDNF. International Journal of Molecular Sciences, 21(10), 3586. https://doi.org/10.3390/ijms21103586
Creative Commons License


This work is licensed under a Creative Commons Attribution 4.0 International License.
Publication Title
International Journal of Molecular Sciences
Mentor/PI Department
Immunology and Microbiology