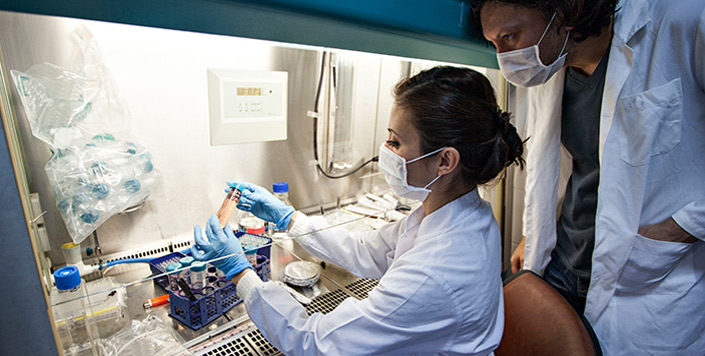 Publication Date
4-25-2014
Abstract
Here; we have described and tested a microarray based-method for the screening of dengue virus (DENV) serotypes. This DNA microarray assay is specific and sensitive and can detect dual infections with two dengue virus serotypes and single-serotype infections. Other methodologies may underestimate samples containing more than one serotype. This technology can be used to discriminate between the four DENV serotypes. Single-stranded DNA targets were covalently attached to glass slides and hybridised with specific labelled probes. DENV isolates and dengue samples were used to evaluate microarray performance. Our results demonstrate that the probes hybridized specifically to DENV serotypes; with no detection of unspecific signals. This finding provides evidence that specific probes can effectively identify single and double infections in DENV samples.
Recommended Citation
Díaz-Badillo, A., de Lourdes Muñoz, M., Perez-Ramirez, G., Altuzar, V., Burgueño, J., Mendoza-Alvarez, J. G., ... & Sanchez-Sinencio, F. (2014). A DNA microarray-based assay to detect dual infection with two dengue virus serotypes. Sensors, 14(5), 7580-7601. https://doi.org/10.3390/s140507580
Creative Commons License


This work is licensed under a Creative Commons Attribution 4.0 International License.
Mentor/PI Department
Office of Human Genetics