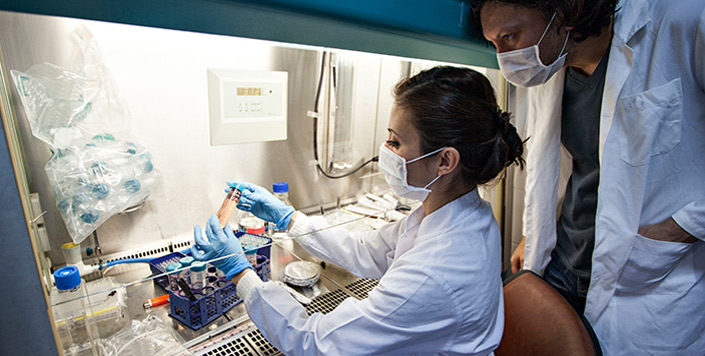 Abstract
Organising pneumonia (OP) is a form of interstitial pneumonia characterised by inflammation and scarring leading to obstruction within the small airways and alveoli. Practice guidelines recommend treatment of moderate to severe OP with glucocorticoids; however, there have been cases of steroid-resistant OP successfully treated with rituximab. We describe a case of a woman in her 20s with rheumatoid arthritis who presented with pleuritic chest pain, haemoptysis and dyspnoea on exertion and was diagnosed with OP after multiple radiographic images and biopsies. The patient failed numerous treatment regimens, including corticosteroids, antibiotics and mycophenolate, but was successfully treated with rituximab. This case highlights the importance of identifying new therapeutic agents that will minimise the use of glucocorticoids in the treatment of OP.
Recommended Citation
Loftis, C. E., Dulgheru, E., & Kaplan, A. (2022). Rituximab for steroid-resistant organising pneumonia in a woman with rheumatoid arthritis. BMJ case reports, 15(11), e249912. https://doi.org/10.1136/bcr-2022-249912
Creative Commons License


This work is licensed under a Creative Commons Attribution-NonCommercial 4.0 International License
Publication Title
BMJ Case Rep.
DOI
10.1136/bcr-2022-249912
Mentor/PI Department
Internal Medicine