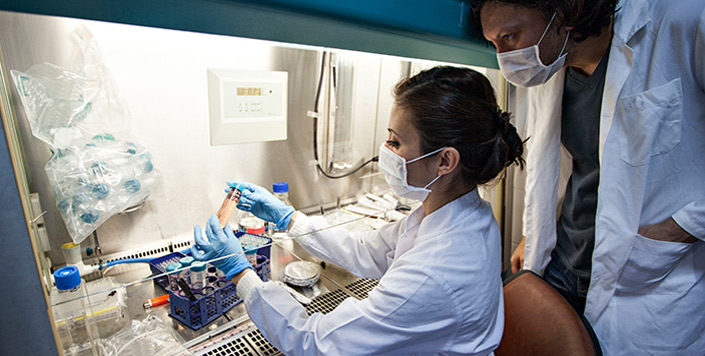 Publication Date
11-15-2019
Abstract
Cordycepin, the major active component from Cordyceps militaris, has been reported to significantly inhibit some types of cancer; however, its effects on ovarian cancer are still not well understood. In this study, we treated human ovarian cancer cells with different doses of cordycepin and found that it dose-dependently reduced ovarian cancer cell viability, based on Cell counting kit-8 reagent. Immunoblotting showed that cordycepin increased Dickkopf-related protein 1 (Dkk1) levels and inhibited β-catenin signaling. Atg7 knockdown in ovarian cancer cells significantly inhibited cordycepin-induced apoptosis, whereas β-catenin overexpression abolished the effects of cordycepin on cell death and proliferation. Furthermore, we found that Dkk1 overexpression by transfection downregulated the expression of c-Myc and cyclin D1. siRNA-mediated Dkk1 silencing downregulated the expression of Atg8, beclin, and LC3 and promoted β-catenin translocation from the cytoplasm into the nucleus. These results suggest that cordycepin inhibits ovarian cancer cell growth, possibly through coordinated autophagy and Dkk1/β-catenin signaling. Taken together, our findings provide new insights into the treatment of ovarian cancer using cordycepin.
Recommended Citation
Jang, H. J., Yang, K. E., Hwang, I. H., Huh, Y. H., Kim, D. J., Yoo, H. S., Park, S. J., & Jang, I. S. (2019). Cordycepin inhibits human ovarian cancer by inducing autophagy and apoptosis through Dickkopf-related protein 1/β-catenin signaling. American journal of translational research, 11(11), 6890–6906.
Publication Title
American journal of translational research
Mentor/PI Department
Molecular Science