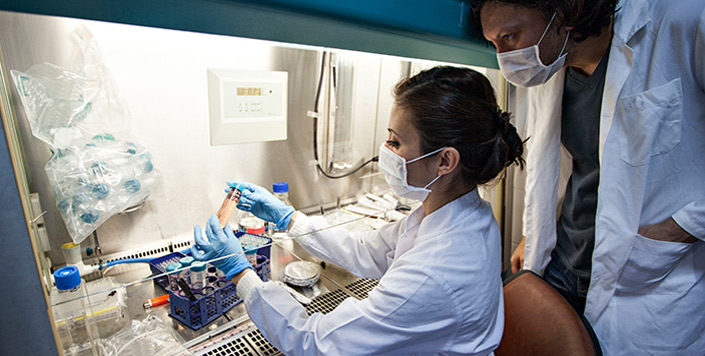 Publication Date
9-21-2018
Abstract
Ras/Raf/MEKs/ERKs and PI3 K/Akt/mTOR signaling pathways have key roles in cancer development and growth processes, as well as in cancer malignance and chemoresistance. In this study, we screened the therapeutic potential of magnolin using 15 human cancer cell lines and combined magnolin sensitivity with the CCLE mutaome analysis for relevant mutation information. The results showed that magnolin efficacy on cell proliferation inhibition were lower in TOV‐112D ovarian cancer cells than that in SKOV3 cells by G1 and G2/M cell cycle phase accumulation. Notably, magnolin suppressed colony growth of TOV‐112D cells in soft agar, whereas colony growth of SKOV3 cells in soft agar was not affected by magnolin treatment. Interestingly, phospho‐protein profiles in the MAPK and PI3 K signaling pathways indicated that SKOV3 cells showed marked increase of Akt phosphorylation at Thr308 and Ser473 and very weak ERK1/2 phosphorylation levels by EGF stimulation. The phospho‐protein profiles in TOV‐112D cells were the opposite of those of SKOV3 cells. Importantly, magnolin treatment suppressed phosphorylation of RSKs in TOV‐112D, but not in SKOV3 cells. Moreover, magnolin increased SA‐β‐galactosidase‐positive cells in a dose‐dependent manner in TOV‐112D cells, but not in SKOV3 cells. Notably, oral administration of Shin‐Yi fraction 1, which contained magnolin approximately 53%, suppressed TOV‐112D cell growth in athymic nude mice by induction of p16Ink4a and p27Kip1. Taken together, targeting of ERK1 and ERK2 is suitable for the treatment of ovarian cancer cells that do not harbor the constitutive active P13 K mutation and the loss‐of‐function mutations of the p16 and/or p53 tumor suppressor proteins.
Recommended Citation
Song, J. H., Lee, C. J., An, H. J., Yoo, S. M., Kang, H. C., Lee, J. Y., Kim, K. D., Kim, D. J., Lee, H. S., & Cho, Y. Y. (2019). Magnolin targeting of ERK1/2 inhibits cell proliferation and colony growth by induction of cellular senescence in ovarian cancer cells. Molecular carcinogenesis, 58(1), 88–101. https://doi.org/10.1002/mc.22909
Creative Commons License


This work is licensed under a Creative Commons Attribution-NonCommercial-No Derivative Works 4.0 International License.
Publication Title
Molecular carcinogenesis
Mentor/PI Department
Molecular Science