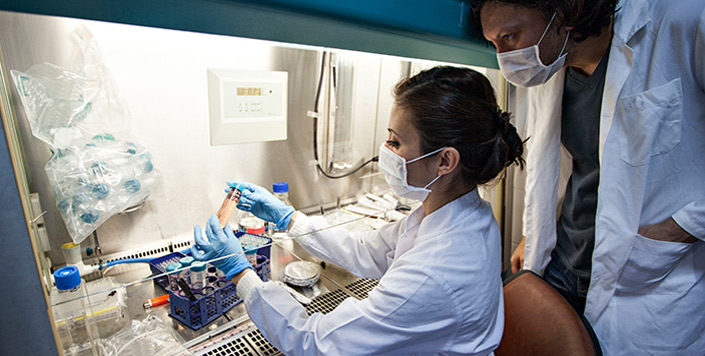 Abstract
The chemokine, CCL5, is a key mediator for the recruitment of immune cells into tumors and tissues. Akt/NF-κB signaling is significantly activated by CCL5. However, the role of NF-κB inactivation in apoptosis induced by negative regulation of CCL5 remains unclear. Here, we analyzed the effect of cordycepin on NF-κB activity in SKOV-3 cells and found that cordycepin-mediated inhibition of NF-κB signaling induced apoptosis in SKOV-3 cells via the serial activation of caspases. In addition, immune-blotting analysis showed that CCL5 is highly expressed in SKOV-3 cells. In addition to activating caspases, we show that, cordycepin prevents TNF-α-induced increase in CCL5, Akt, NF-κB, and c-FLIPL activation and that CCL5 siRNA could inhibit Akt/NF-κB signaling. Moreover, cordycepin negatively regulated the TNF-α-mediated IκB/NF-κB pathway and c-FLIPL activation to promote JNK phosphorylation, resulting in caspase-3 activation and apoptosis. Also, we show that c-FLIPL is rapidly lost in NF-κB activation-deficient. siRNA mediated c-FLIP inhibition increased JNK. SP600125, a selective JNK inhibitor, downregulated p-JNK expression in cordycepin-treated SKOV-3 cells, leading to suppression of cordycepin-induced apoptosis. Thus, these results indicate that cordycepin inhibits CCL5-mediated Akt/NF-κB signaling, which upregulates caspase-3 activation in SKOV-3 cells, supporting the potential of cordycepin as a therapeutic agent for ovarian cancer.
Recommended Citation
Cui, Z. Y., Park, S. J., Jo, E., Hwang, I. H., Lee, K. B., Kim, S. W., Kim, D. J., Joo, J. C., Hong, S. H., Lee, M. G., & Jang, I. S. (2018). Cordycepin induces apoptosis of human ovarian cancer cells by inhibiting CCL5-mediated Akt/NF-κB signaling pathway. Cell death discovery, 4, 62. https://doi.org/10.1038/s41420-018-0063-4
Creative Commons License


This work is licensed under a Creative Commons Attribution 4.0 International License.
Publication Title
Cell Death Discov.
DOI
10.1038/s41420-018-0063-4