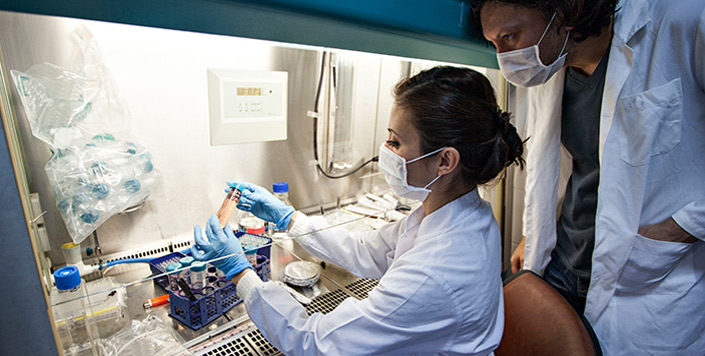 Publication Date
4-18-2018
Abstract
The interphotoreceptor retinoid-binding protein (IRBP) is the most abundant protein in the interphotoreceptor matrix (IPM) and its levels decrease beginning in the early stages of diabetes. IRBP participates in the delivery of retinoids between retinal cells to carry out the visual cycle and also protects those retinoids against degradation in the IPM. IRBP deficiency is related to several conditions such as retinitis pigmentosa, cone-rod dystrophy, increased oxidative stress in the photoreceptors, and myopia. Decreased IRBP levels in diabetes could be due to the secretion of inflammatory cytokines and a direct effect of hyperglycemia on the photoreceptors. It is known that prior to the occurrence of vascular changes in diabetic retina, electrophysiological alterations occur on early potentials. Alterations on the photoreceptor outer segments and increased oxidative stress indicate an important affliction of the photoreceptors from early stages. Due to the importance of IRBP in photoreceptor wellness, its decreased levels may be linked to early photoreceptor affection. More studies are required to describe in detail the whole impact that decreased levels of IRBP in diabetes may have.
Recommended Citation
Bermea, K. (2018). Interphotoreceptor Retinoid-Binding Protein Implications in Diabetic Retinopathy. In A. T. Tsin, & J. G. Grigsby (Eds.), Early Events in Diabetic Retinopathy and Intervention Strategies. IntechOpen. https://doi.org/10.5772/intechopen.72835
Creative Commons License


This work is licensed under a Creative Commons Attribution 3.0 License.
DOI
10.5772/intechopen.72835