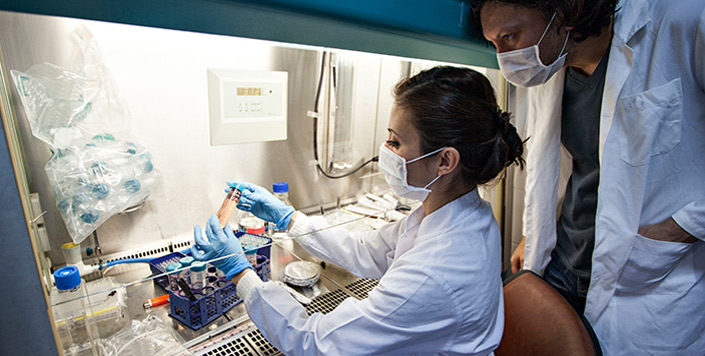 Publication Date
4-12-2019
Abstract
Importance In response to rapidly growing interest in population health, academic medical centers are launching department-level initiatives that focus on this evolving discipline. This trend, with its potential to extend the scope of academic medicine, has not been well characterized.
Objective To describe the emergence of departments of population health at academic medical centers in the United States, including shared areas of focus, opportunities, and challenges.
Design, Setting, and Participants This qualitative study was based on a structured in-person convening of a working group of chairs of population health–oriented departments on November 13 and 14, 2017, complemented by a survey of core characteristics of these and additional departments identified through web-based review of US academic medical centers. United States medical school departments with the word population in their name were included. Centers, institutes, and schools were not included.
Main Outcomes and Measures Departments were characterized by year of origin, areas of focus, organizational structure, faculty size, teaching programs, and service engagement. Opportunities and challenges faced by these emerging departments were grouped thematically and described.
Results Eight of 9 population health–oriented departments in the working group were launched in the last 6 years. The 9 departments had 5 to 97 full-time faculty. Despite varied organizational structures, all addressed essential areas of focus spanning the missions of research, education, and service. Departments varied significantly in their relationships with the delivery of clinical care, but all engaged in practice-based and/or community collaboration. Common attributes include core attention to population health–oriented research methods across disciplines, emphasis on applied research in frontline settings, strong commitment to partnership, interest in engaging other sectors, and focus on improving health equity. Tensions included defining boundaries with other academic units with overlapping areas of focus, identifying sources of sustainable extramural funding, and facilitating the interface between research and health system operations.
Conclusions and Relevance Departments addressing population health are emerging rapidly in academic medical centers. In supporting this new framing, academic medicine affirms and strengthens its commitment to advancing population health and health equity, to improving the quality and effectiveness of care, and to upholding the social mission of medicine.
Recommended Citation
Gourevitch, M. N., Curtis, L. H., Durkin, M. S., Fagerlin, A., Gelijns, A. C., Platt, R., Reininger, B. M., Wylie-Rosett, J., Jones, K., & Tierney, W. M. (2019). The Emergence of Population Health in US Academic Medicine: A Qualitative Assessment. JAMA network open, 2(4), e192200. https://doi.org/10.1001/jamanetworkopen.2019.2200
Creative Commons License


This work is licensed under a Creative Commons Attribution 4.0 International License.
Publication Title
JAMA network open
DOI
10.1001/jamanetworkopen.2019.2200
Mentor/PI Department
Population Health and Biostatistics