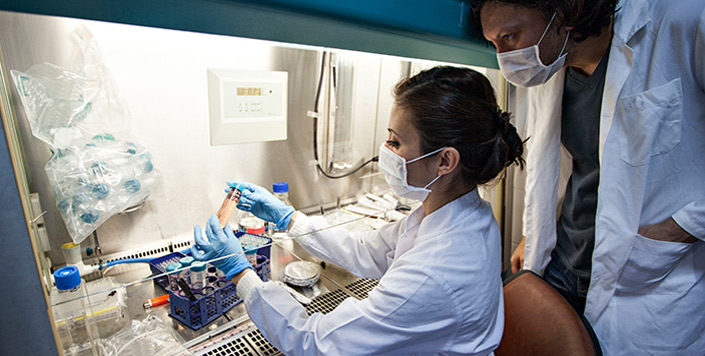 Publication Date
10-24-2019
Abstract
Purpose
The purpose of this study was to evaluate the risk of recurrence of optic neuritis after corneal refractive surgery in patients with a history of optic neuritis and to examine the safety and efficacy of the procedure in this population.
Methods
This was a retrospective chart review of patients with a history of optic neuritis who underwent laser-assisted in situ keratomileusis (LASIK) or photorefractive keratectomy (PRK) at a single tertiary center from June 1996 to December 2014. Fifteen eyes of 14 patients were included in this study. Visual acuity before and after the surgery was recorded. Patients were followed-up for over five years postoperatively for the recurrence of optic neuritis.
Results
The average LogMAR best corrected visual acuity (BCVA) preoperatively was 0.12 ± 0.19 (–0.10 to 0.60) and postoperatively was 0.06 ± 0.10 (–0.10 to 0.30). No eyes lost lines of BCVA. The average LogMAR uncorrected distance visual acuity (UDVA) after surgery was 0.12 ± 0.13 (0.00 to 0.48). Twenty-eight percent of patients reached a UDVA of 20/20 or better after refractive surgery. Optic neuritis recurred in 3/15 (20%) eyes and 3/14 patients (21%).
Conclusion
While corneal refractive procedures appear safe in patients with a history of optic neuritis, our data suggest that their efficacy may be reduced.
Recommended Citation
Moshirfar, M., D Wagner, W., H Linn, S., W Brown, T., L Goldberg, J., T Gomez, A., C Ronquillo, Y., & C Hoopes, P. (2019). Corneal Refractive Surgery in Patients with History of Optic Neuritis. Journal of ophthalmic & vision research, 14(4), 436–441. https://doi.org/10.18502/jovr.v14i4.5445
Creative Commons License


This work is licensed under a Creative Commons Attribution-NonCommercial-Share Alike 4.0 International License.
Publication Title
J Ophthalmic Vis Res.
DOI
10.18502/jovr.v14i4.5445
Academic Level
medical student