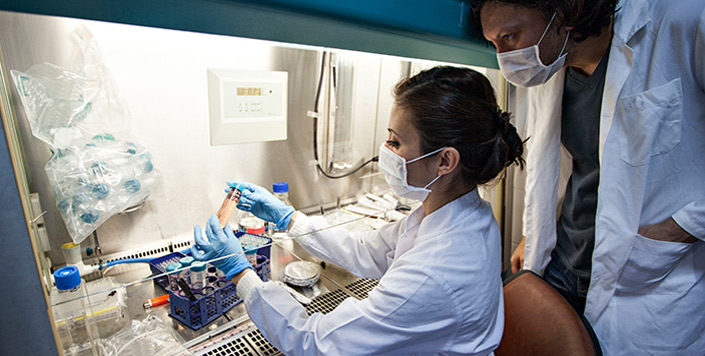 Abstract
Minocycline, a tetracycline antibiotic, is known to exert vasculoprotective effects independent of its anti-bacterial properties; however the underlying molecular mechanisms are not completely understood. Reversion Inducing Cysteine Rich Protein with Kazal Motifs (RECK) is a cell surface expressed, membrane anchored protein, and its overexpression inhibits cancer cell migration. We hypothesized that minocycline inhibits platelet-derived growth factor (PDGF)-induced human aortic smooth muscle cell (SMC) proliferation and migration via RECK upregulation. Our data show that the BB homodimer of recombinant PDGF (PDGF-BB) induced SMC migration and proliferation, effects significantly blunted by pre-treatment with minocycline. Further investigations revealed that PDGF-BB induced PI3K-dependent AKT activation, ERK activation, reactive oxygen species generation, Nuclear Factor-κB and Activator Protein-1 activation, microRNA (miR)-221 and miR-222 induction, RECK suppression, and matrix metalloproteinase (MMP2 and 9) activation, effects that were reversed by minocycline. Notably, minocycline induced RECK expression dose-dependently within the therapeutic dose of 1–100 μM, and silencing RECK partially reversed the inhibitory effects of minocycline on PDGF-BB-induced MMP activation, and SMC proliferation and migration. Further, targeting MMP2 and MMP9 blunted PDGF-BB-induced SMC migration. Together, these results demonstrate that minocycline inhibits PDGF-BB-induced SMC proliferation and migration by restoring RECK, an MMP inhibitor. These results indicate that the induction of RECK is one of the mechanisms by which minocycline exerts vasculoprotective effects.
Recommended Citation
Higashi, Y., Mummidi, S., Sukhanov, S., Yoshida, T., Noda, M., Delafontaine, P., & Chandrasekar, B. (2019). Minocycline inhibits PDGF-BB-induced human aortic smooth muscle cell proliferation and migration by reversing miR-221-and-222-mediated RECK suppression. Cellular signalling, 57, 10-20. https://doi.org/10.1016/j.cellsig.2019.01.014
Creative Commons License


This work is licensed under a Creative Commons Attribution-NonCommercial-No Derivative Works 4.0 International License.
Publication Title
Cellular Signalling
DOI
10.1016/j.cellsig.2019.01.014
Mentor/PI Department
Office of Human Genetics