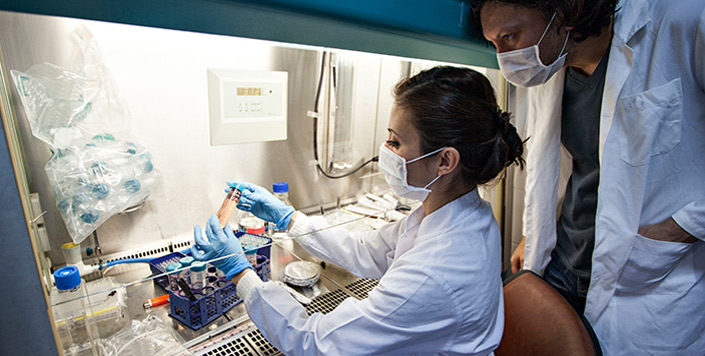 Abstract
Giant cell tumor is a benign primary bone neoplasm which most often occurs in a periarticular location. Involvement of the bones of the foot and ankle is rare, and there have been a limited number of previous case reports involving the talus. Here we report a case of giant cell tumor of the talus, which was initially radiographically occult in a 43-year-old female, with emphasis on MRI imaging characteristics. The patient underwent surgical excision and curettage. Histological examination revealed the presence of spindle cells admixed with giant cells, confirming GCT. We further provide an overview of the radiological findings of GCT.
Giant cell tumor is a benign bone neoplasm of mesenchymal origin, identified by multinucleated giant cells [1]. GCT is locally aggressive and can destroy adjacent bone and articulations. The most commonly affected bones are the distal femur, proximal tibia, and distal radius, with an epiphyseal predominance in 90% of cases [2]. Presentations are mostly mono-ostotic, however multicentricity may occur in younger patients [3]. Very few cases have been reported in the bones of the feet, an incidence of 1%-2% have been previously reported [4].
GCT is seen between ages 20 and 40 years, with a 56% predominance in females [3]. Although benign, 1%-9% cases may "metastasize" to the lungs. The initial treatment is surgical removal, either en bloc, or more commonly intralesional curettage and the use of adjuvants. Even after resection, GCT has a high recurrence rate [2]. The trigger for GCT is currently unknown. However, a majority of cases have cytogenetic abnormalities of telomeric associations (tas). Involvement of the RANK pathway is also believed to contribute to the pathogenesis of GCT [2].
Recommended Citation
Galvan, D., Mullins, C., Dudrey, E., Kafchinski, L., & Laks, S. (2020). Giant cell tumor of the talus: A case report. Radiology case reports, 15(7), 825–831. https://doi.org/10.1016/j.radcr.2020.03.016
Creative Commons License


This work is licensed under a Creative Commons Attribution-Noncommercial-No Derivative Works 3.0 License.
Publication Title
Radiology case reports
DOI
10.1016/j.radcr.2020.03.016