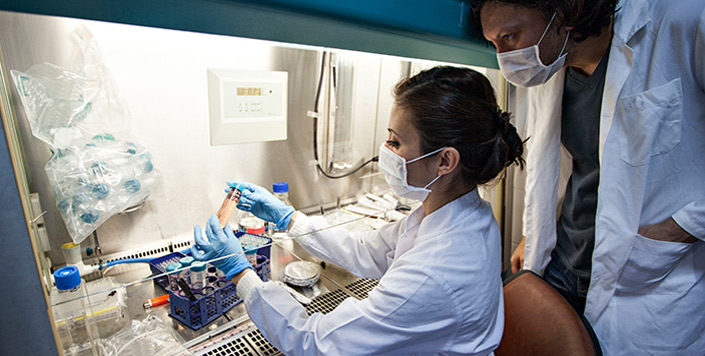 Publication Date
2-21-2020
Abstract
In the current study, we hypothesized that extracellular vesicles (EVs) secreted from human papilloma virus (HPV)-infected cervical cancer cells exacerbate human immunodeficiency virus (HIV)-1 replication in differentiated U1 cell line through an oxidative stress pathway. To test the hypothesis, we treated an HIV-1-infected macrophage cell line (U1) with HPV-infected Caski cell culture supernatant (CCS). We observed a significant increase in HIV-1 replication, which was associated with an increase in the expression of cytochrome P450 (CYPs 1A1 and 2A6) in the CCS-treated U1 cells. Furthermore, we isolated EVs from CCS (CCS-EVs), which showed the presence of CYPs (1A1, 2A6), superoxide dismutase 1 (SOD1), and HPV oncoproteins HPV16 E6. CCS-EVs when exposed to the U1 cells also significantly increased HIV-1 replication. Treatment of antioxidant, CYP1A1 and CYP2A6 inhibitors, and chemodietary agents with antioxidant properties significantly reduced the CCS and CCS-EVs mediated HIV-1 replication in U1 cells. Altogether, we demonstrate that cervical cancer cells exacerbate HIV-1 replication in differentiated U1 cell line via transferring CYPs and HPV oncoproteins through EVs. We also show that the viral replication occurs via CYP and oxidative stress pathways, and the viral replication is also reduced by chemodietary agents. This study provides important information regarding biological interactions between HPV and HIV-1 via EVs leading to enhanced HIV-1 replication.
Recommended Citation
Ranjit, S., Kodidela, S., Sinha, N., Chauhan, S., & Kumar, S. (2020). Extracellular Vesicles from Human Papilloma Virus-Infected Cervical Cancer Cells Enhance HIV-1 Replication in Differentiated U1 Cell Line. Viruses, 12(2), 239. https://doi.org/10.3390/v12020239
Creative Commons License


This work is licensed under a Creative Commons Attribution 4.0 International License.
Publication Title
Viruses