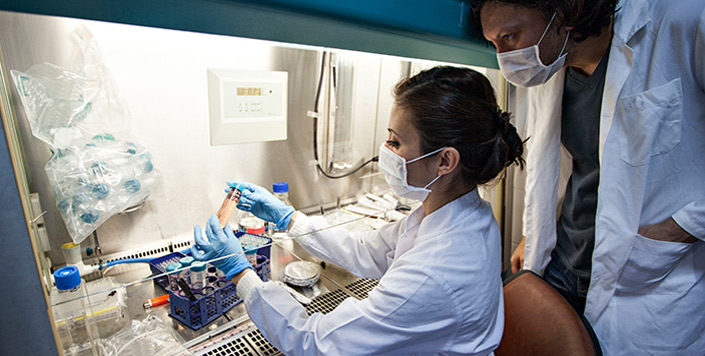 Title
A Cross-Sectional Study of the Prevalence of Anal Dysplasia among Women with High-Grade Cervical, Vaginal, and Vulvar Dysplasia or Cancer: The PANDA Study
Publication Date
12-5-2022
Abstract
Background: High-risk human papillomavirus (HR-HPV) infection is a risk factor for anal cancer, yet no anal cancer screening guidelines exist for women with lower genital tract HPV-related disease. We sought to describe the prevalence of anal HR-HPV or cytologic abnormalities in such women.
Methods: This cross-sectional study was performed between October 2018 and December 2021. Inclusion criteria were ≥21 years of age and a prior diagnosis of high-grade dysplasia/cancer of the cervix, vagina, or vulva. Participants underwent anal cytology and anal/cervicovaginal HR-HPV testing. Women with abnormal anal cytology were referred for high-resolution anoscopy (HRA).
Results: 324 evaluable women were enrolled. Primary diagnosis was high-grade dysplasia/cancer of the cervix (77%), vagina (9%), and vulva (14%). Anal HR-HPV was detected in 92 patients (28%) and included HPV-16 in 24 (26%), HPV-18 in 6 (7%), and other HR-HPV types in 72 (78%) patients. Anal cytology was abnormal in 70 patients (23%) and included atypical squamous cells of undetermined significance (80%), low-grade squamous intraepithelial lesion (9%), high-grade intraepithelial lesion (HSIL; 1%), and atypical squamous cells-cannot rule out HSIL (10%). Of these patients, 55 (79%) underwent HRA. Anal biopsies were performed in 14 patients: 2 patients had anal intraepithelial neoplasia (AIN) 2/3, 1 patient had AIN 1, and 11 patients had negative biopsies. Both patients with AIN 2/3 had a history of cervical dysplasia.
Conclusions: Our results suggest an elevated risk of anal HR-HPV infection and cytologic abnormalities in women with lower genital tract dysplasia/cancer.
Impact: These results add to the growing body of evidence suggesting the need for evaluation of screening methods for anal dysplasia/cancer in this patient population to inform evidence-based screening recommendations.
Recommended Citation
Batman, S., Messick, C. A., Milbourne, A., Guo, M., Munsell, M. F., Fokom-Domgue, J., Salcedo, M., Deshmukh, A., Dahlstrom, K. R., Ogburn, M., Price, A., Fleming, N. D., Taylor, J., Shafer, A., Cobb, L., Sigel, K., Sturgis, E. M., Chiao, E. Y., & Schmeler, K. M. (2022). A Cross-Sectional Study of the Prevalence of Anal Dysplasia among Women with High-Grade Cervical, Vaginal, and Vulvar Dysplasia or Cancer: The PANDA Study. Cancer epidemiology, biomarkers & prevention : a publication of the American Association for Cancer Research, cosponsored by the American Society of Preventive Oncology, 31(12), 2185–2191. https://doi.org/10.1158/1055-9965.EPI-22-0548
Publication Title
Cancer Epidemiol Biomarkers Prev
DOI
10.1158/1055-9965.EPI-22-0548
Academic Level
medical student