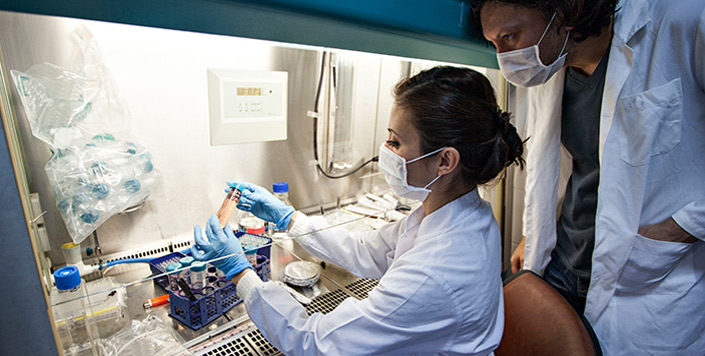 Publication Date
12-19-2022
Abstract
Introduction Patients with chronic rhinosinusitis with nasal polyps (CRSwNP) and positive sinonasal bacterial cultures may be recalcitrant to topical therapy alone due to the additional local inflammatory burden associated with bacterial infection/colonization.
Objective To evaluate sinonasal outcomes in CRSwNP patients with a positive perioperative bacterial culture, who were treated with postoperative intranasal corticosteroids (INCS) alone versus INCS in combination with a short-term course of oral corticosteroids (OCS).
Methods This is a retrospective chart review of CRSwNP patients. A total of 59 patients met inclusion criteria, including positive perioperative bacterial culture and treatment with INCS with or without concomitant use of OCS. Two cohorts were formed based on the chosen postoperative medical treatment; 32 patients underwent postoperative INCS alone, while 27 underwent INCS plus a ≤ 2-week course of OCS. The 22-item sinonasal outcome test (SNOT-22) scores and Lund-Kennedy scores (LKS) were assessed preoperatively, and at 2-week, 4-week, and 4 to 6 months after endoscopic sinus surgery (ESS).
Results There were no statistically significant differences in postoperative sinonasal symptoms or endoscopic scores between the cohorts treated with INCS plus OCS versus those prescribed INCS alone (p > 0.05). Our regression model failed to demonstrate a relationship between the use of OCS and better sinonasal outcomes at 2-week, 4-week, and 4 to 6 months after ESS (p > 0.05).
Conclusion Our study suggests that in a cohort of CRSwNP patients with recent bacterial infections, the postoperative use of combined OCS and INCS did not result in a statistical improvement of endoscopic and symptomatic outcomes over INCS irrigation alone. However, both treatment groups had a clinically significant improvement based on the Minimal Clinically Important Difference.
Recommended Citation
Martinez-Paredes, J. F., Donaldson, A. M., Marino, M., Choby, G., Olomu, O., Alfakir, R., ... & Lal, D. (2022). Sinonasal Outcomes Using Oral Corticosteroids in Patients with Chronic Rhinosinusitis with Nasal Polyps and Positive Sinonasal Cultures. International Archives of Otorhinolaryngology. doi.org/10.1055/s-0042-1743275
Creative Commons License


This work is licensed under a Creative Commons Attribution-NonCommercial-No Derivative Works 4.0 International License.
Publication Title
Int Arch Otorhinolaryngol
DOI
10.1055/s-0042-1743275
Mentor/PI Department
Surgery