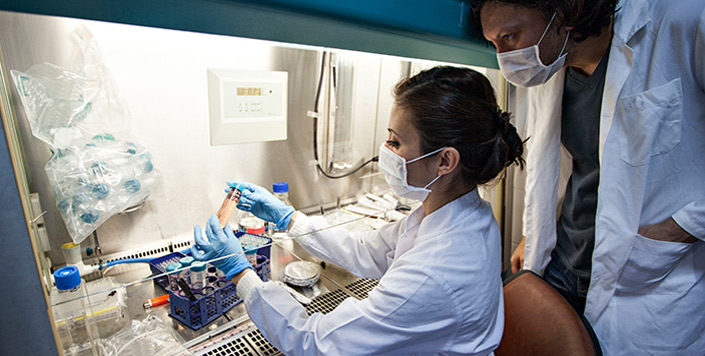 Publication Date
2-21-2023
Abstract
Cyclophosphamide (CYC) is an immunosuppressive medication used to treat life-threatening complications of various rheumatic diseases like vasculitis and systemic lupus erythematosus. A rare side effect of this medication is pneumonitis, which occurs in less than 1% of patients. We describe a case of an 83-year-old woman with a past medical history of microscopic polyangiitis, who presented with progressive dyspnea at rest, exacerbated on exertion, and associated with orthopnea that was attributed to CYC-induced pneumonitis. Three months before this presentation, the patient was diagnosed with antineutrophil cytoplasmic antibodies (ANCA)-positive pauci-immune crescentic and necrotizing glomerulonephritis and started on CYC. On admission, a computed tomography (CT) chest showed worsening bilateral ground-glass opacities in a mosaic distribution and inter and intralobular septal thickening, not present on the CT performed three months prior. The patient underwent an extensive workup, which included an echocardiogram, bronchoscopy with bronchoalveolar lavage, and viral respiratory panel to rule out infectious and cardiac pathologies. She was started on empiric treatment with antibiotics and diuretics, however, despite these interventions, she continued with respiratory distress. A multidisciplinary team convened, and the diagnosis of CYC-induced lung injury was entertained. The CYC was discontinued, and the patient was started on prednisone with significant improvement in symptoms. This case highlights the importance of recognizing CYC as a rare cause of interstitial pneumonitis. When considering CYC-induced lung toxicity, other etiologies, such as opportunistic infections, cardiac etiologies, and diffuse alveolar hemorrhage, should be ruled out.
Recommended Citation
Bartl M, Ng-Wong Y K, Alexander B, et al. (February 21, 2023) It Is Not Pneumocystis jiroveci (PCP), It Is Cyclophosphamide-Induced Pneumonitis. Cureus 15(2): e35263. DOI 10.7759/cureus.35263
Creative Commons License


This work is licensed under a Creative Commons Attribution 4.0 International License.
Mentor/PI Department
Internal Medicine