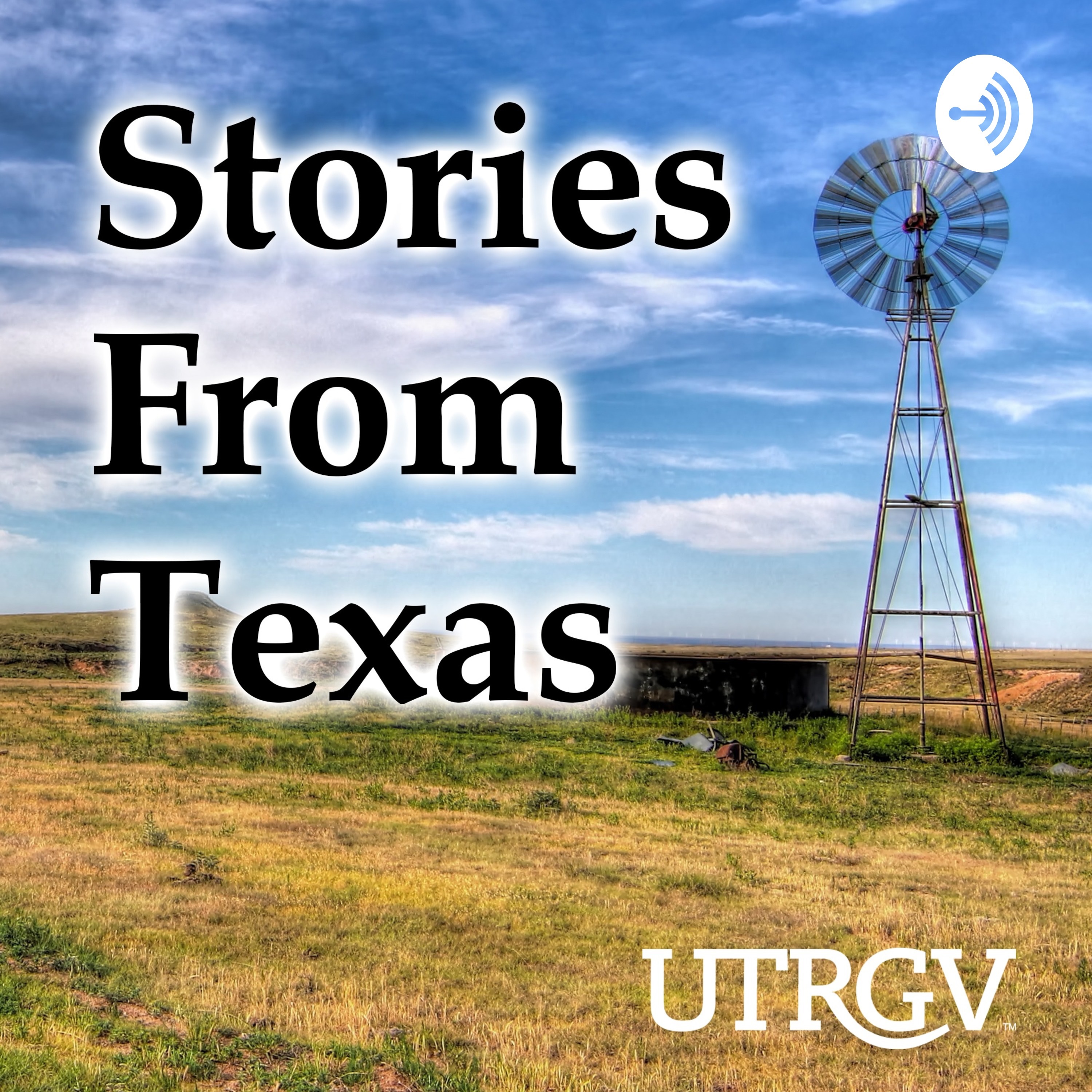 Publication Date
6-1-2022
Abstract
The voice of Texas Standard commentator W.F. Strong is familiar to regular listeners. Usually he's bringing us quirky facts about Texas or bits of overlooked history. Today, he said there was just one thing on his heart: the stories of the lives lost in the Uvalde shooting. W.F. and his wife, Lupita, scoured obituaries, social media, fundraising efforts and news reports to – as he put it – "make sure these beautiful children are much more than a number, or a name on a tombstone."
Nevaeh Bravo, 10
Nevaeh is Heaven spelled backwards. She was always on the honor roll. Always smiling. Always joyful.
Jacklyn (Jackie) Cazares, 10
Jackie's father said his little girl was full of life. She had the biggest heart and would go out of her way to help anyone. "It gives me some comfort, that she would be the little cracker that would have done something to help her classmates in that very scary scenario."
Annabell Rodriguez, 10
Annabell was Jackie's cousin and BFF. I put them together here because they were always together in life. Their Aunt Polly said, "At least they are together now." Annabell's favorite color was blue, especially on butterflies.
Makenna Elrod, 10
Makenna's family described her as "a light to all who knew her." She loved to write notes to her family and leave them in hidden places to be found later. Makenna was always ready to go to the ranch with her dad to feed animals and ride the range. Purple was her favorite color.
Jose Flores Jr., 10
His mother called him "her little shadow" who was "very good with babies." Jose loved his younger siblings and wanted to be a police officer.
Eliahna Garcia, 10
She would light up everyone's world with big smiles and big hugs, which certainly fit with her dream of wanting to be a cheerleader. Though her quinceañera was five years away, she already had her dress picked out – her father said that "she was a planner." And, she was Ramen noodle girl forever.
Uziyah Garcia, 8
His grandfather called him "the sweetest little boy that I've ever known." Manny Renfro said he last saw Uziyah when the boy came to his home over spring break. "We started throwing the football together and I was teaching him pass patterns. Such a fast little boy and he could catch a ball so good."
Amerie Jo Garza, 10
Amerie Jo's family said she was a "kind, caring, blunt, loving, sweet, sassy and of course a funny little diva (with a heart of gold)" who "hated dresses." Her biggest dream was to become an art teacher, and her grandmother said that"whenever she saw flowers she would draw them."
Xavier Lopez, 10
His cousin said he "loved to dance with his brothers and his mom." He was a great athlete and gamer. His uncle said, "Your smile is what everybody loved."
Jayce Luevanos, 10
His little dog Fifi waited for him to walk home from school each day. His grandfather loved Jayce's thoughtfulness, which included often leaving notes saying, "I love you grandpa."
Jailah Silguero, 11
Jailah was Jayce's cousin. She was a creative little girl who loved making TikTok videos and loved to dance.
Tess Mata, 10
Tess had a jar full of cash in her purple bedroom, according to The Washington Post, and was saving up money for a family vacation to Disney World. Tess loved TikTok dance videos and having her hair curled. She dreamed of being TikTok famous, but her mother wouldn't let her post her videos. After the tragedy, her mom posted them. And now she is – as she dreamed – TikTok famous.
Maranda Mathis, 11
Leslie Ruiz, a friend of Maranda's mother, wrote that the 11-year-old was fun, spunky and very smart. "Those who knew Maranda knew her great imagination, and she often expressed her love for unicorns, especially if they were her favorite color, purple."
Alithia Ramirez, 10
Alithia loved to draw and had submitted a drawing to the Doodle for Google contest, her father, Ryan Ramirez, told KSAT-TV – a drawing of her best friend, Nico, who died in a car accident last year, sketching in heaven while she was drawing him here on earth. She also sent it to Nico's parents to help them heal. Nico's mom said, "That's what I loved about her, and that shows how pure and kind her heart was."
Maite Rodriguez, 10
She taught herself how to sew from YouTube videos. Those who knew and loved her were blessed with her kind, ambitious, friendly and sweet soul. She was an AB honor student who enjoyed learning about animals and the ocean, especially dolphins, whales and dogs. She dreamt of becoming a marine biologist.
Alexandria Rubio, 10
Talented in both softball and mathematics, she hoped to go to St. Mary's University one day. She also wanted to visit Australia and one day live where there was snow. Alexandria believed that it was best to start your day with a little chocolate.
Layla Salazar, 11
She sang "Sweet Child O' Mine" with her father every morning on the way to school. Layla loved to swim and dance. And she could really run, winning six races in a recent field day and taking home first-place blue ribbons. Now she will "run with the angels," said her father, Vinnie Salazar.
Eliahna Torres, 10
Eliahna was a standout softball player. She loved the game. When you'd see her in her uniform, you knew she was a natural. Eliahna was hoping to be named to the all-star team last week.
Rojelio Torres, 10
Rojelio's family said that he was an outgoing little boy who loved life, loved being outside and always had a smile on his face. He was always eager to help. He had many hobbies: He loved Pokémon, playing football and playing video games.
And teachers Eva Mireles and Irma Garcia gave their lives doing all they could to shield their students.
Irma Garcia, teacher of 23 years
"She was a wife and a mother of 4 children … a wonderful person. She would literally do anything for anybody … no questions asked." She loved her classroom kids and died trying to protect them. Her husband, Joe, died of a heart attack two days after the shooting.
Eva Mireles, teacher of 17 years
Her daughter, Adlynn Ruiz wrote: "My beautiful mom, thank you for the funniest memories. Thank you for the best times of my life. Thank you for being my bestfriend. Thank you for being the best mom anyone could ask for. You are so known by many now and I'm so happy that people know your name and that beautiful face of yours and they know what a hero looks like."
Notes
https://www.texasstandard.org/stories/uvalde-shooting-victims-tribute/
Recommended Citation
Stories From Texas, UTRGV Digital Library, The University of Texas – Rio Grande Valley. Accessed via https://scholarworks.utrgv.edu/storiesfromtexas/