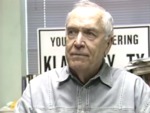 Identifier
BLIBR0075_DAA_1999_Rolando Smith.mp4
Description
Distinguished Alumnus Award recipient of 1999. Rolando Hinojosa-Smith is an Ellen Clayton Garwood Professor of English at the University of Texas at Austin. Texas Southmost College Alumnus '51
"When I walked out of here, I knew I was ready for UT Austin."
A native of Mercedes, Rolando Hinojosa-Smith attended TSC in 1951. He went on to become the Ellen Garwood Professor of Creative Writing at The University of Texas at Austin, as well as the internationally noted author of the Klail City Death Trip series of novels.
The former director of the Texas Center for Writers and a distinguished visiting professor at UCLA and the University of Kansas, Hinojosa-Smith was honored in 1998 with an Alumni Achievement Award from the University of Illinois, where he earned his doctorate.
He is perhaps best known, however, as a master storyteller, for the series of novels he based in and around the mythical border community of Klail City. Hinojosa-Smith writes about what is closest to his heart, and after years as an educator and writer at work across the United States, South Texas still holds that place of honor.
Often described as the dean of Mexican-American letters, Hinojosa-Smith, 70, is praised for the authentic voice and detail he brings to his examination of Mexican-American life.
Hinojosa-Smith began his teaching career in Brownsville, teaching English to high school students. He later taught at Texas A&I University and the University of Minnesota before rejoining his alma mater, UT Austin, as a professor in 1981.
Physical Description
.MP4, 00:10:40, 36 MB
Recommended Citation
UTB/TSC Archives - Media (BLIBR0075), UTRGV Digital Library, The University of Texas – Rio Grande Valley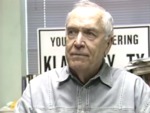 COinS