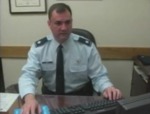 Title
Distinguished Alumnus Award 2005, David W. Nunez, D.D.S.
Description
Distinguished Alumnus Award recipient of 2005. David W. Nunez, D.D.S. is a Lieutenant Colonel of the U.S. Air Force. Texas Southmost College Alumnus '83
"It turned out to be a good move. I was close to home; family was still there to support me; and the classes at TSC were small enough that you really had a personal relationship with each instructor. They knew you and what your potential was."
David W. Nunez studied biology at TSC in 1981 prior to earning a Doctor of Dental Surgery degree from the UT Health Science Center in Houston in 1989. He went on to study pathology at Baylor College of Medicine and earned a master's degree in pathology from George Washington University School of Medicine. He served his residency in oral and maxillofacial pathology – diseases of the head and neck – at the National Naval Medical Center Hospital in Bethesda, MD.
After five years in private practice, Nunez entered the military. In 2001, he was awarded a joint service commendation medal from the Department of Defense for his exceptional performance and service following the 9-11 attack. Stationed at the Armed Forces Institute of Pathology when American Airlines Flight 77 crashed into the Pentagon he was among those forensic specialists called to help identify victims.
Physical Description
.MP4, 00:08:50, 119 MB
Recommended Citation
UTB/TSC Archives - Media, UTRGV Digital Library, The University of Texas – Rio Grande Valley. Accessed via https://scholarworks.utrgv.edu/utbmedia/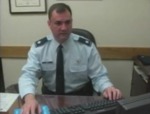 COinS