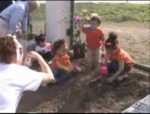 Identifier
BLIBR0075_Seeds of Hope Event.mp4
Description
On February 14, 2009, more than 300 people planted budding Carolina jasmine vines along the university's fence to symbolize hope for the campus community.
The event was held to commemorate the border-fence agreement between UTB/TSC and the U.S. Department of Homeland Security.
The event was birthed from a suggestion that a fence should be topped with flowers instead of barbed wire.
Physical Description
.MP4, 00:02:27, 10.4 MB
Recommended Citation
UTB/TSC Archives - Media (BLIBR0075), UTRGV Digital Library, The University of Texas – Rio Grande Valley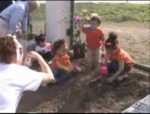 COinS