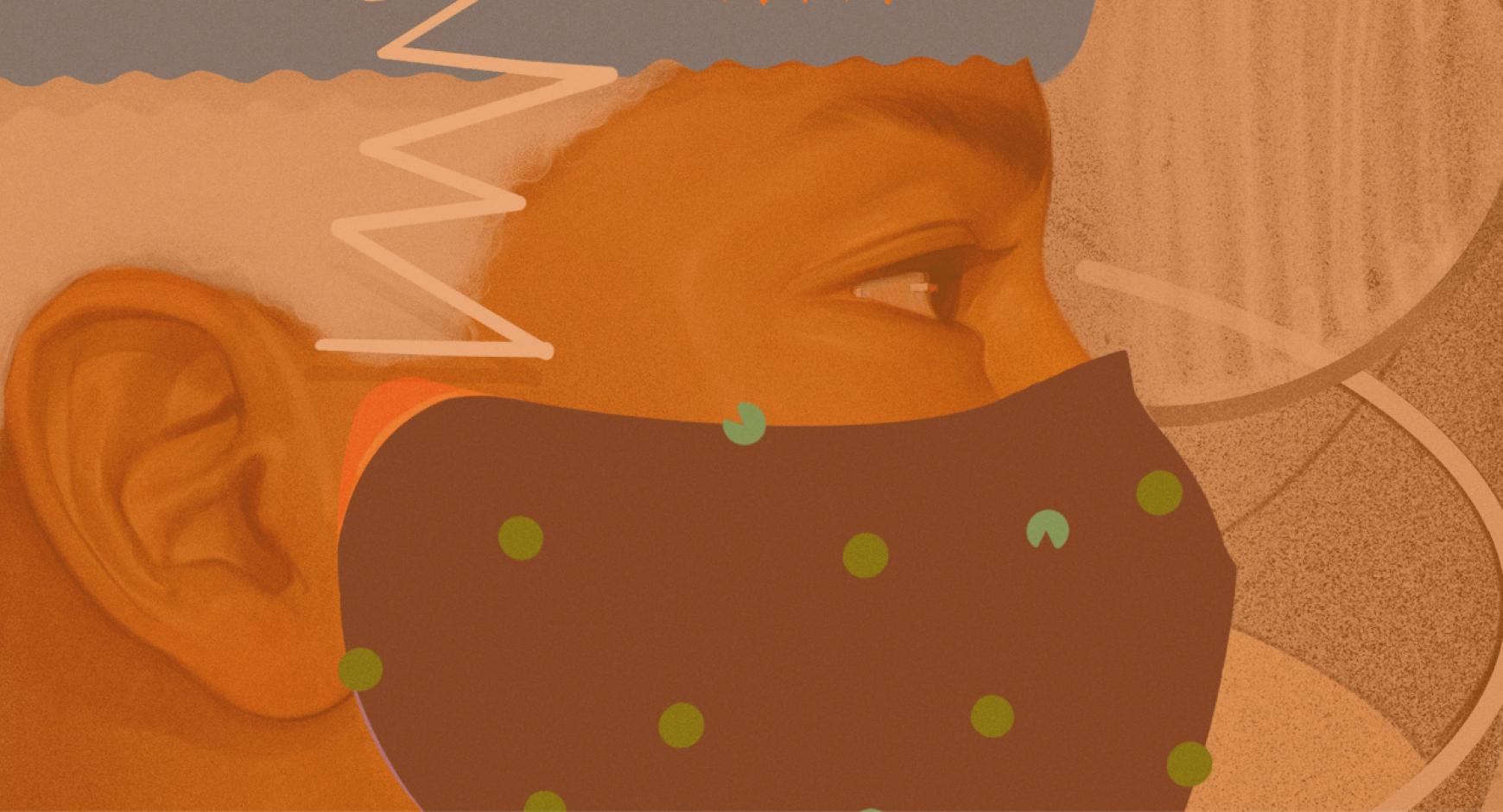 Voces of a Pandemic is an oral history project conducted in collaboration with the Voces of a Pandemic project of the Voces Oral History Center at the University of Texas at Austin. Voces of a Pandemic is a partnership among over a dozen institutions across the country, dedicated to recording, preserving and disseminating the unique perspectives of Latinos/as during this crisis by giving voice to a population heavily impacted by the virus.
Our aim is to interview people of Latino/x descent and archive their pandemic stories and experiences, which will allow scholars, students and the general public, now and in the future, to learn and better understand how the Covid-19 pandemic affected our community. Interviews and data gathering are collected online via Zoom. Completed and processed interviews are posted to UTRGV ScholarWorks to encourage access and education. Scholars can produce articles and reports based on these oral history interviews, including pieces for the peer-reviewed US Latina & Latino Oral History Journal (published by the University of Texas Press).
If you would like to participate in the project and share your story, please contact UTRGV Voces of a Pandemic coordinator, Díana Noreen Rivera, PhD at noreen.rivera@utrgv.edu.
Submissions from 2021
Jon Molina (1522), Jorge Arroliga
Noemi Cantu (1536), Deborah Cantu
Jessica Peña (1503), Joe-Izaak Castañon
Cesar Moreno (1505), Angelica Diaz
Aurora Rosalez (1546), Victoria Escamilla
Marcela Galindo (1507), Daniela Galvan
Judanny Rodriguez (1501), Bryana Gamboa
Jazmin Molina (1523), Ivette Gil
Jalyssa Garza (1532), Jennifer Gonzalez
Mariah Ozuna (1519), Mallory Gonzalez
Belinda Paiz (1518), Veronica Levrier
Juan Gonzalez (1544), Joshua Longoria
Michelle Longoria (1527), Melanie Longoria
Jose Rios (1513), Salomon Loredo
Hector Saenz (1500), Marisol Lozano
Sarah Holsen (1543), Maile Lunardi
Leticia Quiroz (1502), Guadalupe Lynn
Nereyda Morales-Martinez (1521), Andres Martinez
Maribel Mata (1524), Erika Mata
Maria Lira (1528), Daniel Mendoza
Paula Garay (1506), Alexis Nino
Sergio Loredo (1526), Oliver Padilla
Sara Perez (1516), Rene Perez
Arturo Rodriguez (1512), Jose J. Rios
Alberto Escobedo (1508), Dorysa Rivera
Dr. Carrie Lara (1631), Noreen Rivera
Edward Vidaurre (1633), Noreen Rivera
Margie Longoria (1632), Noreen Rivera
Alondra Sanchez (1547), Feliz Rodriguez
Abril Hernandez (1509), Gisela Salinas
Julie Martinez (1499), Ginette Sambrano
Milka Rangel (1514), Hilario Tejada
Leticia De Leon (1534), Jesus Emiliano Tijerina
Andrea Juarez (1561), Leslie Torres
Andres M. Garza (1626), Leslie Torres
Debra Torres (1624), Leslie Torres
Emma Guevara (1607), Leslie Torres
Madeline Bustos (1638) Part 1, Leslie Torres
Madeline Bustos (1638) Part 2, Leslie Torres
Maryann Piñón (1620), Leslie Torres
Misael Ramirez (1545), Leslie Torres
Moises Robledo (1610), Leslie Torres
Vanessa Hernandez (1552), Leslie Torres
Vicente Martinez (1606), Leslie Torres
Gloria Ramirez (1515), Anthony Trevino
Gabriela Vergara (1510), Luis Vergara
Reyna Villareal (1537), Princess Villareal
Submissions from 2020
Noah Serna (1437), Faith Adame
Maritza Ramos (1418), Herlinda Amaya
Christian Hernandez (1429), Fabiola Angon
Guillermo Campos (1406), Myrna Campos
Diana Gonzalez (1415), Esteban Carrizal
Christopher Castro (1424), Juliana Castro
Blanca Vega (1438), Naina Celie
Berenice Sainz (1435), Miriam Cerda
Fr. Jorge Gómez (1414), Aaron Cervantez
First Responder (1409), Cesar Coronado
Emmily Zuniga (1440), Jorge I. De Leon Jr.
Claudia V. Baez (1441), Aricia Flores
Brenda Cortes (1446), Ivanna Garcia
Amanda Garza (1450), Andrew Garza
Micaela Lamas (1448), Gabriela Garza
Vincent Coreas (1425), Stephanie Gonzalez
Javier Garza (1413), Victoria Martinez
Jose Julian Garcia (1412), Cristian Matus
Monica G. Estes (1427), Daniella Medina
David Gomez (1447), Lesly Mendoza
Taylean Zuniga (1442), Alyssa Olivarez
Elvia Partida (1432), Amanda Partida
Jesus Gaona (1411), Sarah Perez
Camila Pena (1433), Itzel Pina
Ana Alonzo (1403), Daniel Porras
Steve Cardenas (1407), Jesus Puente
Melissa Palomo (1449), Anett Quevedo
Melba Salazar-Lucio (1351), Noreen Rivera
Sergio Cordova (1383), Noreen Rivera
Taylor Lifka (1368), Noreen Rivera
Esme Campos (1405), Alyssa Rodriguez
Liliana Sanchez (1421), Anyssa Rodriguez
Esdras Alvarado (1423), Axel Rosas
Ariana Garcia-Picon (1428), Brandy Saavedra
Abigail Villarreal (1439), Maria Salmon
Jose Ivan Sandoval (1422), Maximina Sandoval
Monica Casas (1408), Santiago Santillana-Hernandez
Kristen Sayas (1451), Mia Tagle
Rolando Rosales (1445), Gary Tolar
Irma Reyna (1434), Victor Manuel Vazquez