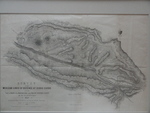 Title
Survey of the Mexican Lines of Defense at Cerro Gordo
Identifier
BD0018-1847-SurveyCerroGordo-011
Files
Download BD0018-1847-surveyofmexican.JPG (5.2 MB)
Disciplines
Latin American History | Military History | Political History | United States History
Description
Black and white lithograph. Survey of the Mexican Lines of Defense at Cerro Gordo as surveyed by Major Turnbull and Capt. McClellan Topogal. Engs. drawn by Lieut. H. Coppee.
The map illustrates one of the major battles of the Mexican American War. It shows mountains, roads, Mexican and American camps, gun batteries and the route of Shield's Brigade. Copied from the original in the Bureau of Topographical Engineers Framed 24.75" x 19"
Sponsored by: Texas State Library, Train to Share, UTB/TSC, William Hudson.
Physical Description
.JPG, 1 File, 5.18 MB
Recommended Citation
William Hudson Mexican War Lithograph Collection, UTRGV Digital Library, The University of Texas – Rio Grande Valley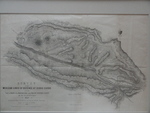 COinS