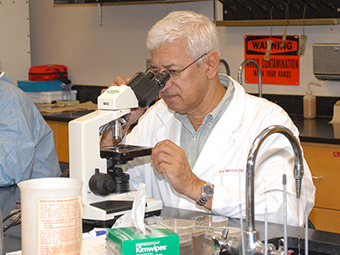 Abstract
Background: ErbB2 Receptor Tyrosine Kinase 2 (ErbB2, HER2/Neu) is amplified in breast cancer and associated with poor prognosis. Growing evidence suggests interplay between ErbB2 and insulin-like growth factor (IGF) signaling. For example, ErbB2 inhibitors can block IGF-induced signaling while, conversely, IGF1R inhibitors can inhibit ErbB2 action. ErbB receptors can bind and phosphorylate insulin receptor substrates (IRS) and this may be critical for ErbBmediated anti-estrogen resistance in breast cancer. Herein, we examined crosstalk between ErbB2 and IRSs using cancer cell lines and transgenic mouse models.
Methods: MMTV-ErbB2 and MMTV-IRS2 transgenic mice were crossed to create hemizygous MMTV-ErbB2/MMTVIRS2 bigenic mice. Signaling crosstalk between ErbB2 and IRSs was examined in vitro by knockdown or overexpression followed by western blot analysis for downstream signaling intermediates and growth assays.
Results: A cross between MMTV-ErbB2 and MMTV-IRS2 mice demonstrated no enhancement of ErbB2 mediated mammary tumorigenesis or metastasis by elevated IRS2. Substantiating this, overexpression or knockdown of IRS1 or IRS2 in MMTV-ErbB2 mammary cancer cell lines had little effect upon ErbB2 signaling. Similar results were obtained in human mammary epithelial cells (MCF10A) and breast cancer cell lines.
Conclusion: Despite previous evidence suggesting that ErbB receptors can bind and activate IRSs, our findings indicate that ErbB2 does not cooperate with the IRS pathway in these models to promote mammary tumorigenesis.
Recommended Citation
Farabaugh, S.M., Chan, B.T., Cui, X. et al. Lack of interaction between ErbB2 and insulin receptor substrate signaling in breast cancer. Cell Commun Signal 14, 25 (2016). https://doi.org/10.1186/s12964-016-0148-8
Creative Commons License


This work is licensed under a Creative Commons Attribution 4.0 International License.
Publication Title
Cell Communication and Signaling
DOI
10.1186/s12964-016-0148-8