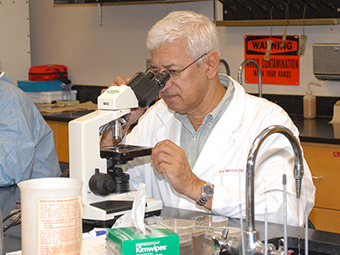 Abstract
Diabetes has been on the rise globally. Although many factors contribute to the increasing risk and manifestation of this disease lack and decreased physical activity/ exercise stands out as one of the major factors. Treatment interventions for prediabetic and diabetic patients include diet and lifestyle changes with enhanced physical activity/ exercise. Several types of physical activity are available for these patients but, recommendations have to be made on an individual basis after giving due consideration to the comorbidities and other risks and barriers. Implementation of progressive resistance therapy may be successful in maintaining glucose homeostasis in diabetic patients.
Recommended Citation
Banu J (2016) Diabetes and Physical Activity. J Endocrinol Diab 3(1): 1-12. DOI: http://dx.doi.org/10.15226/2374-6890/3/1/00140
Creative Commons License


This work is licensed under a Creative Commons Attribution 4.0 International License.
Publication Title
Journal of Endocrinology and Diabetes
DOI
10.15226/2374-6890/3/1/00140