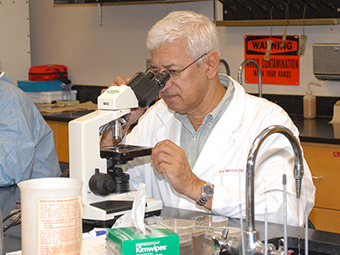 Abstract
Arsenic (As) is a prevalent environmental toxin readily accessible for human consumption and has been identified as an endocrine disruptor. However, it is not known what impact As has on female sexual maturation. Therefore, in the present study, we investigated the effects of prepubertal exposure on mammary gland development and pubertal onset in female rats. Results showed that prepubertal exposure to 10 mg/kg of arsenite (As(III)) delayed vaginal opening (VO) and prepubertal mammary gland maturation. We determined that As accumulates in the liver, disrupts hepatocyte function and suppresses serum levels of the puberty related hormone insulin-like growth factor 1 (IGF-1) in prepubertal animals. Overall, this is the first study to show that prepubertal exposure to As(III) acts peripherally to suppress circulating levels of IGF-1 resulting in delayed sexual maturation. Furthermore, this study identifies a critical window of increased susceptibility to As(III) that may have a lasting impact on female reproductive function.
Recommended Citation
Reilly, M. P., Saca, J. C., Hamilton, A., Solano, R. F., Rivera, J. R., Whitehouse-Innis, W., Parsons, J. G., & Dearth, R. K. (2014). Prepubertal exposure to arsenic(III) suppresses circulating insulin-like growth factor-1 (IGF-1) delaying sexual maturation in female rats. Reproductive toxicology (Elmsford, N.Y.), 44, 41–49. https://doi.org/10.1016/j.reprotox.2013.09.005
Creative Commons License


This work is licensed under a Creative Commons Attribution-NonCommercial-No Derivative Works 4.0 International License.
Publication Title
Reproductive Toxicology
DOI
10.1016/j.reprotox.2013.09.005