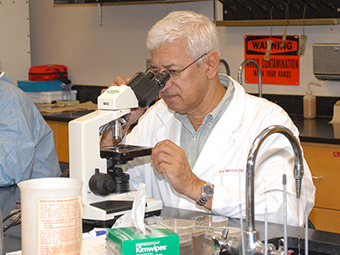 Publication Date
6-18-2018
Abstract
Businesses in the pet trade collect and transport many aquatic species around the globe, and some of these individuals are released into new habitats. Some jurisdictions have introduced laws intended to regulate this trade, but these regulations have rarely had the desired effects. Laws regarding pets and the pet trade are often poorly communicated, poorly enforced, and not aligned with hobbyists' beliefs. Consequently, some laws may increase the number of unwanted introductions instead of decreasing them. A significant change in approach is needed, involving far greater communication with scientists, administrations, politicians, the pet industry, and pet owners, promoting euthanasia of unwanted pets rather than release, and the creation and promotion "white lists" of low risk species that can be sold in the pet trade.
Recommended Citation
Patoka, J., Magalhães, A.L.B., Kouba, A. et al. Invasive aquatic pets: failed policies increase risks of harmful invasions. Biodivers Conserv 27, 3037–3046 (2018). https://doi.org/10.1007/s10531-018-1581-3
Creative Commons License


This work is licensed under a Creative Commons Attribution 4.0 International License.
Publication Title
Biodivers Conserv
DOI
10.1007/s10531-018-1581-3