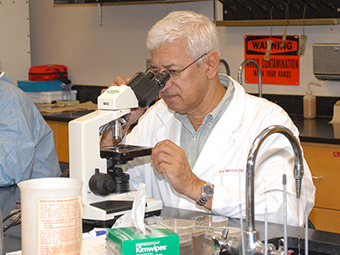 Abstract
Improving students' understanding of how science works requires explicit instruction. Here, we test the efficacy of a module based on two previously published activities (the "Cube Puzzle" and the case study "Asteroids and Dinosaurs") that teach how science works to college science majors. Students also use the How Science Works Flowchart from Understanding Science (http://undsci.berkeley. edu/) to reflect on these activities. To assess the efficacy of this module, we asked students to illustrate the process of science before and after the intervention. After the intervention, students' diagrams were significantly more complex and nonlinear. Students also incorporated more social aspects of science, such as discussing results with colleagues. However, few of the pre- or postdiagrams mentioned the way science benefits society. We conclude that our intervention is an easy-to-implement strategy for improving some aspects of scientific literacy in college students.
Recommended Citation
Price, R. M., & Perez, K. E. (2018). Many Paths Toward Discovery: A Module for Teaching How Science Works. Journal of College Science Teaching, 47(3).
Publication Title
Journal of College Science Teaching