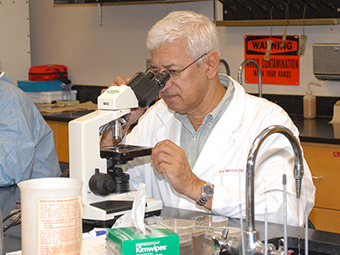 Abstract
Plant secondary metabolites such as terpenes, phenolics, glycosides, and alkaloids play various functional roles including pigmentation, foliar and floral volatile synthesis, hormonal regulation, and direct and indirect defenses. Among these, phenolic compounds are commonly found in plants, but vary in the distribution of their specific compounds among plant families. Polyphenols, including anthocyanins and tannins, are widely distributed and have been well documented for their roles- primarily in plant pigmentation and also in plant defenses. However, commercialization of such compounds for use in insect pest management is severely hampered by expensive, inefficient, and time-consuming extraction protocols. Using a recently developed inexpensive and easy extraction method using the byproducts of pigmented (purple) corn processing, we examined whether the crude pericarp extract rich in polyphenols can affect the growth and development of tobacco hornworm (Manduca sexta L.) caterpillars. Our findings show that purple corn pericarp extract negatively affected M. sexta egg hatching and larval mass gain and prolonged developmental time compared to regular yellow corn extract or an artificial control diet. We also found that these effects were more severe during the early stages of caterpillar development. These results conclusively demonstrate that purple corn pericarp, an inexpensive by-product of the corn milling industry, is a valuable product with excellent potential as an insect antifeedant.
Recommended Citation
Tayal, M., Somavat, P., Rodriguez, I., Thomas, T., Christoffersen, B., & Kariyat, R. (2020). Polyphenol-Rich Purple Corn Pericarp Extract Adversely Impacts Herbivore Growth and Development. Insects, 11(2), 98. https://doi.org/10.3390/insects11020098
Creative Commons License


This work is licensed under a Creative Commons Attribution 4.0 International License.
Publication Title
Insects
DOI
https://doi.org/10.3390/insects11020098