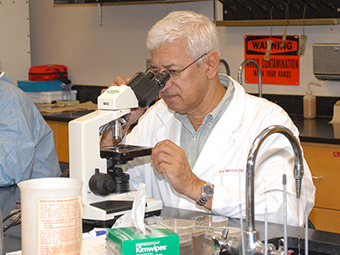 Publication Date
Winter 2013
Abstract
The American Association for the Advancement of Science 2011 report Vision and Change in Undergraduate Biology Education encourages the teaching of developmental biology as an important part of teaching evolution. Recently, however, we found that biology majors often lack the developmental knowledge needed to understand evolutionary developmental biology, or "evo-devo." To assist in efforts to improve evo-devo instruction among undergraduate biology majors, we designed a concept inventory (CI) for evolutionary developmental biology, the EvoDevoCI. The CI measures student understanding of six core evo-devo concepts using four scenarios and 11 multiple-choice items, all inspired by authentic scientific examples. Distracters were designed to represent the common conceptual difficulties students have with each evo-devo concept. The tool was validated by experts and administered at four institutions to 1191 students during preliminary (n = 652) and final (n = 539) field trials. We used student responses to evaluate the readability, difficulty, discriminability, validity, and reliability of the EvoDevoCI, which included items ranging in difficulty from 0.22–0.55 and in discriminability from 0.19–0.38. Such measures suggest the EvoDevoCI is an effective tool for assessing student understanding of evo-devo concepts and the prevalence of associated common conceptual difficulties among both novice and advanced undergraduate biology majors.
Recommended Citation
Perez, Kathryn E et al. "The EvoDevoCI: a concept inventory for gauging students' understanding of evolutionary developmental biology." CBE life sciences education vol. 12,4 (2013): 665-75. doi:10.1187/cbe.13-04-0079
Creative Commons License


This work is licensed under a Creative Commons Attribution-NonCommercial-Share Alike 4.0 International License.
Publication Title
CBE Life Sci Educ
DOI
10.1187/cbe.13-04-0079