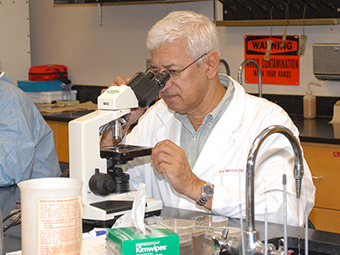 Abstract
In this study we used surveys of evo-devo experts to identify the core concepts of evo-devo and outline an underlying conceptual framework. We also use interviews and surveys of conceptual difficulties with these concepts.
To examine how well biology majors have achieved the necessary foundation in evolution, numerous studies have examined how students learn natural selection. However, no studies to date have examined how students learn developmental aspects of evolution (evo-devo). Although evo-devo plays an increasing role in undergraduate biology curricula, we find that instruction often addresses development cursorily, with most of the treatment embedded within instruction on evolution. Based on results of surveys and interviews with students, we suggest that teaching core concepts (CCs) within a framework that integrates supporting concepts (SCs) from both evolutionary and developmental biology can improve evo-devo instruction. We articulate CCs, SCs, and foundational concepts (FCs) that provide an integrative framework to help students master evo-devo concepts and to help educators address specific conceptual difficulties their students have with evo-devo. We then identify the difficulties that undergraduates have with these concepts. Most of these difficulties are of two types: those that are ubiquitous among students in all areas of biology and those that stem from an inadequate understanding of FCs from developmental, cell, and molecular biology.
Recommended Citation
Hiatt, Anna, et al. "Getting to evo-devo: concepts and challenges for students learning evolutionary developmental biology." CBE—Life Sciences Education 12.3 (2013): 494-508. https://doi.org/10.1187/cbe.12-11-0203
Creative Commons License


This work is licensed under a Creative Commons Attribution-NonCommercial-Share Alike 4.0 International License.
Publication Title
CBE—Life Sciences Education
DOI
10.1187/cbe.12-11-0203