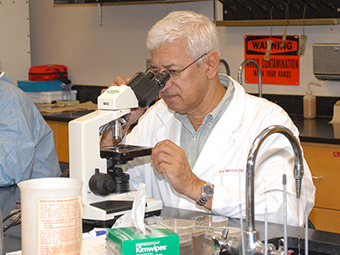 Abstract
Objective: Host derived markers on virally infected cells or virions may provide targets for the generation of antiviral agents. Recently, we identified phosphatidylserine (PS) as a host marker of virions and virally-infected cells.
Methods and Materials: Under normal physiological conditions, PS is maintained on the inner leaflet of the plasma membrane facing the cytosol. Following viral infection, activation or pre-apoptotic changes cause PS to become externalized. We have previously shown that bavituximab, a chimeric human-mouse antibody that binds PS complexed with β2-glycoprotein I (β2GP1), protected rodents against lethal Pichinde virus and cytomegalovirus infections.
Results: Here, we determined the antiviral activity of a fully human monoclonal antibody, PGN632, that directly binds to PS. Treatment with PGN632 protected 20% of guinea pigs with advanced infections of the hemorrhagic arenavirus, Pichinde, from death. Combining PGN632 with ribavirin improved the antiviral activity of both agents, such that the combination rescued 50% of animals from death.
Conclusion: The major mechanisms of action of PGN632 appear to be opsonization of virus and antibody-dependent cellular cytotoxicity of virally-infected cells. PS-targeting agents may have utility in the treatment of viral diseases.
Recommended Citation
Thomas, J. M., & Thorpe, P. E. (2017). Protective Effect of Anti-Phosphatidylserine Antibody in a Guinea Pig Model of Advanced Hemorrhagic Arenavirus Infection. The open microbiology journal, 11, 303–315. https://doi.org/10.2174/1874285801711010303
Creative Commons License


This work is licensed under a Creative Commons Attribution 4.0 International License.
Publication Title
The open microbiology journal
DOI
10.2174/1874285801711010303