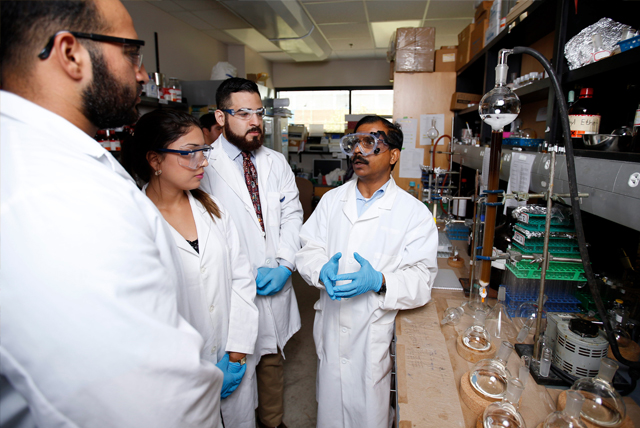 Abstract
Several enzymes play significant role in different stages of cancer including proliferation, invasion, metastasis and angiogenesis. Mechanism of actions of a few key enzymes along with their inhibitors have been discussed with particular attentation to riboneucleotide reductase, thymidylate synthease, topoisomerase II, interleukins, cell survival proteins and aminopeptidase N.
Recommended Citation
Debasish Bandyopadhyay, Gabriel Lopez, Stephanie Cantu, Samantha Balboa, Annabel Garcia, Christina Silva, Diandra Valdes. In Chemistry Research and Applications (Vol. 2): Organic and Medicinal Chemistry, Chapter 9; Key Enzymes in Cancer: Mechanism of Action and Inhibition with Anticancer Agents. 2018, Nova Science Publishers, Inc., Hauppauge, New York, USA (ISBN: 978-1-53614-855-8).
Publication Title
Chemistry Research and Applications (Vol. 2): Organic and Medicinal Chemistry