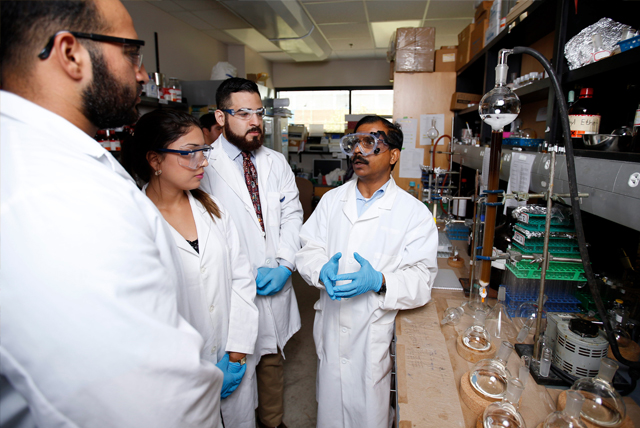 Publication Date
11-12-2010
Abstract
A convenient synthesis of different types of α-amino phosphonates via one-pot solvent-free three component reactions of aldehydes, amines and phosphites catalyzed by bismuth salts has been investigated. Bismuth triflate is found to be the most effective catalyst for this reaction.
Recommended Citation
Banik, A., Batta, S., Bandyopadhyay, D., & Banik, B. K. (2010). A Highly Efficient Bismuth Salts-Catalyzed Route for the Synthesis of α-Aminophosphonates. Molecules, 15(11), 8205–8213. https://doi.org/10.3390/molecules15118205
Creative Commons License


This work is licensed under a Creative Commons Attribution-NonCommercial-Share Alike 4.0 International License.
Publication Title
Molecules
DOI
10.3390/molecules15118205