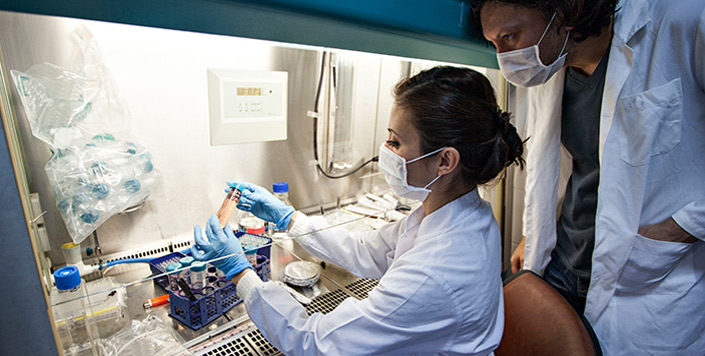 Publication Date
4-15-2023
Abstract
A highly stereo-selective, one-pot, multicomponent method was chosen to synthesize the novel functionalized 1, 3-cycloaddition spirooxindoles (SOXs) (4a-4h). Synthesized SOXs were analyzed for their drug-likeness and ADME parameters and screened for their anticancer activity. Our molecular docking analysis revealed that among all derivatives of SOXs (4a-4h), 4a has a substantial binding affinity (∆G) -6.65, -6.55, -8.73, and -7.27 Kcal/mol with CD-44, EGFR, AKR1D1, and HER-2, respectively. A functional study demonstrated that SOX 4a has a substantial impact on human cancer cell phenotypes exhibiting abnormality in cytoplasmic and nuclear architecture as well as granule formation leading to cell death. SOX 4a treatment robustly induced reactive oxygen species (ROS) generation in cancer cells as observed by enhanced DCFH-DA signals. Overall, our results suggest that SOX (4a) targets CD-44, EGFR, AKR1D1, and HER-2 and induces ROS generation in cancer cells. We conclude that SOX (4a) could be explored as a potential chemotherapeutic molecule against various cancers in appropriate pre-clinical in vitro and in vivo model systems.
Recommended Citation
Asif M, Alvi SS, Azaz T, Khan AR, Tiwari B, Hafeez BB, Nasibullah M. Novel Functionalized Spiro [Indoline-3,5′-pyrroline]-2,2′dione Derivatives: Synthesis, Characterization, Drug-Likeness, ADME, and Anticancer Potential. International Journal of Molecular Sciences. 2023; 24(8):7336. https://doi.org/10.3390/ijms24087336
Creative Commons License


This work is licensed under a Creative Commons Attribution 4.0 International License.
Publication Title
International Journal of Molecular Sciences
DOI
https://doi.org/10.3390/ijms24087336
Mentor/PI Department
Immunology and Microbiology