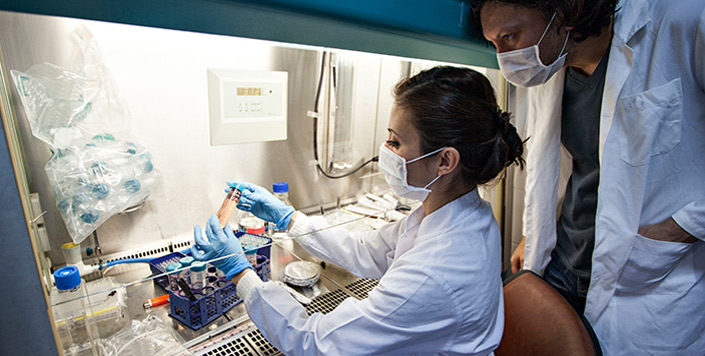 Publication Date
6-24-2022
Abstract
To find drivers of healthy ageing, a genome-wide association study (GWAS) was performed in healthy and unhealthy older individuals. Healthy individuals were defined as free from cardiovascular disease, stroke, heart failure, major adverse cardiovascular event, diabetes, dementia, cancer, chronic obstructive pulmonary disease (COPD), asthma, rheumatism, Crohn's disease, malabsorption or kidney disease. Six single nucleotide polymorphisms (SNPs) with unknown function associated with ten human genes were identified as candidate healthspan markers. Thirteen homologous or closely related genes were selected in the model organism C. elegans for evaluating healthspan after targeted RNAi-mediated knockdown using pathogen resistance, muscle integrity, chemotaxis index and the activity of known longevity and stress response pathways as healthspan reporters. In addition, lifespan was monitored in the RNAi-treated nematodes. RNAi knockdown of yap-1, wwp-1, paxt-1 and several acdh genes resulted in heterogeneous phenotypes regarding muscle integrity, pathogen resistance, chemotactic behaviour, and lifespan. Based on these observations, we hypothesize that their human homologues WWC2, CDKN2AIP and ACADS may play a role in health maintenance in the elderly.
Recommended Citation
Saul, N., Dhondt, I., Kuokkanen, M. et al. Identification of healthspan-promoting genes in Caenorhabditis elegans based on a human GWAS study. Biogerontology 23, 431–452 (2022). https://doi.org/10.1007/s10522-022-09969-8
Creative Commons License


This work is licensed under a Creative Commons Attribution 4.0 International License.
Publication Title
Biogerontology
DOI
10.1007/s10522-022-09969-8
Mentor/PI Department
Office of Human Genetics