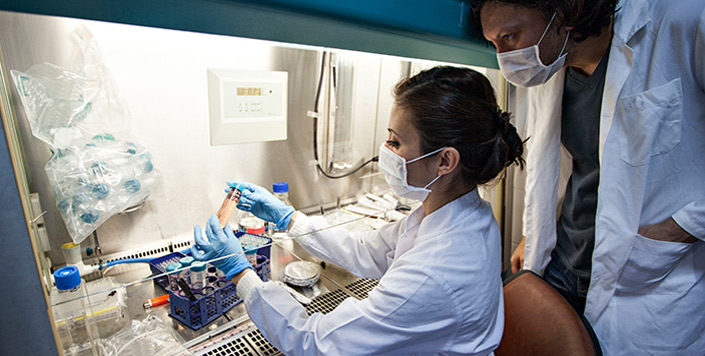 Publication Date
6-28-2022
Abstract
Chronic subdural hematoma in children can be pathognomonic of abusive head trauma. Treatment options for these range from observation to surgical evacuation depending on clinical circumstance and presenting features, which can include mental status changes, headaches, focal neurologic deficits, or asymptomatic presentation. Standalone endovascular treatments represent an area of growing interest in the adult population as an effective treatment modality. However, embolization as a singular treatment approach has not been reported in the pediatric population. We report the first case of stand-alone middle meningeal artery (MMA) embolization of a chronic subdural hematoma as a sequela of abusive head trauma in a two-year-old child, resulting in complete resolution on non-contrast CT head at six months post embolization.
Recommended Citation
Ravi S, Desai S, Hassan A, et al. (June 28, 2022) Primary Middle Meningeal Artery Embolization for a Chronic Subdural Hematoma After NonAccidental Trauma in a Child: A Case Report. Cureus 14(6): e26399. DOI 10.7759/cureus.26399
Creative Commons License


This work is licensed under a Creative Commons Attribution 4.0 International License.
Academic Level
medical student
Mentor/PI Department
Neurology