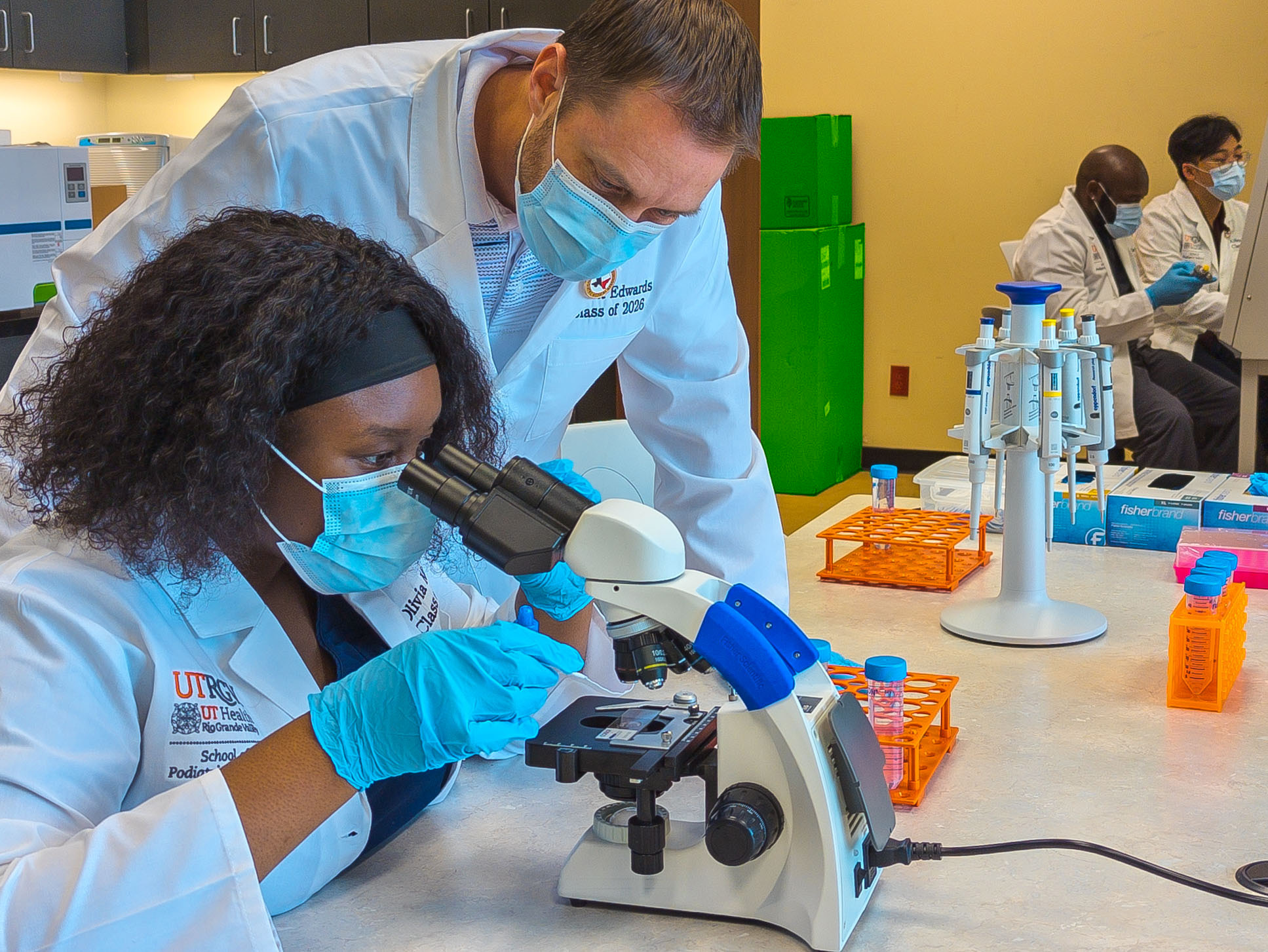 Publication Date
5-9-2023
Abstract
There is a higher risk of implant osseointegration failure after open reduction and internal fixation (ORIF) in patients with diabetes due to increased inflammatory conditions, associated metallic corrosion and infection. While it is possible to avoid elective osseous surgery in patients with diabetes, it may not be the case in nonelective cases, such as ORIF ankle fractures. A total of 30 male Lewis rats (12-15 weeks old) were distributed into diabetic (D) and nondiabetic (ND) groups. Fracture healing and osseointegration were evaluated at 2-, 10-, and 21-day time points. Microtomographic and histological analysis depicted distinct differences in fracture healing and osseointegration between D and ND animals. Immunohistochemical analysis exhibited elevated proliferation (PCNA) and osteogenic (Runx2) cells for ND animals, while HMGB1 (inflammatory marker) was elevated for D animals during healing. Bone resorption marker CTX-1 was elevated in the plasma of D animals at 2 days, while bone formation marker P1NP was higher for ND animals at 10 days. Overall, this model resulted in delayed implant osseointegration and fracture healing in diabetic animals, highlighting the importance of developing new biomaterials or implant coatings that can improve bone healing outcomes in this patient population.
Recommended Citation
Arteaga, A., Biguetti, C. C., Chandrashekar, B. L., Mora, J., Qureshi, A., Rios, E., La Fontaine, J., & Rodrigues, D. C. (2023). A Model Study to Evaluate Osseointegration and Fracture Healing Following Open Reduction and Internal Fixation (ORIF) in Diabetic Lewis Rats. The Journal of foot and ankle surgery : official publication of the American College of Foot and Ankle Surgeons, S1067-2516(23)00115-1. Advance online publication. https://doi.org/10.1053/j.jfas.2023.04.011
Creative Commons License


This work is licensed under a Creative Commons Attribution 4.0 International License.
Publication Title
The Journal of foot and ankle surgery : official publication of the American College of Foot and Ankle Surgeons
DOI
https://doi.org/10.1053/j.jfas.2023.04.011