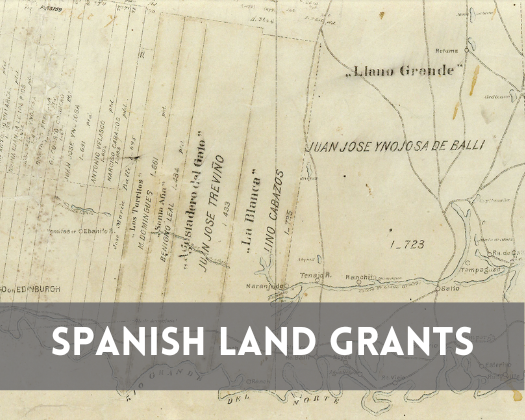 The Spanish Land Grants Collection began with the work of borderlands historian, Dr. Sonia Hernandez, who oversaw student research on porciones, or Spanish land grants. The collection has evolved in partnership with Community Historical Archaeology Project with Schools (CHAPS) to document the history of the Borderlands of deep South Texas, by highlighting the multicultural heritage of families and their land in the Rio Grande Valley.
The collection provides insights into historical developments relating to land ownership, including land title and warranty deeds, official family trees, maps, photos, oral histories, and letters. The collection is open for research.
See also
CHAPS publications and recordings.
Browse the Spanish Land Grants Collection: